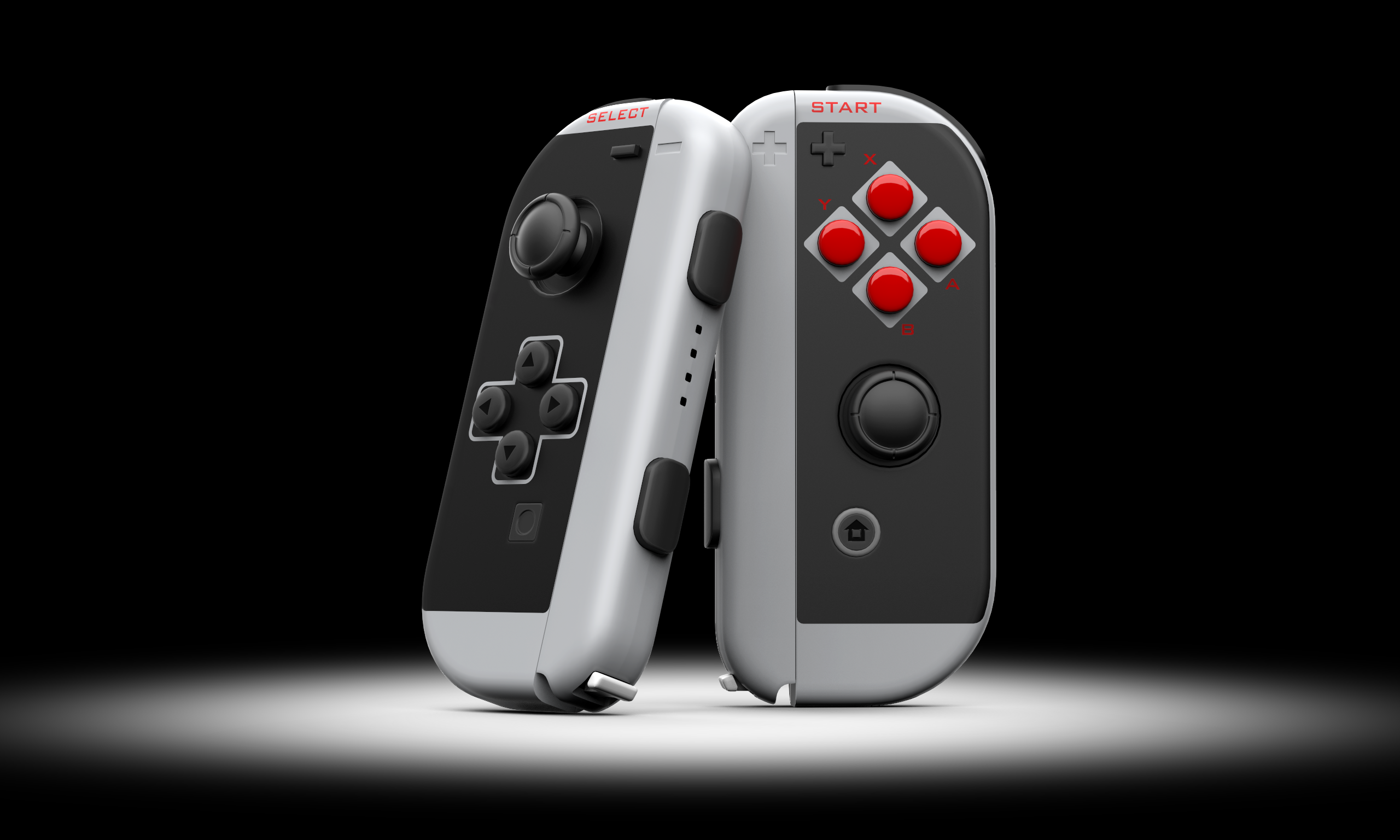 Colorware Begins Selling NES Themed Joy-Cons
If you're a sucker for nostalgia like most Nintendo fans are, controller company Colorware may just have the answer you're looking for.
The custom game controller company has begun releasing fully functioning NES-style Joy cons for the Nintendo Switch called The Joy Con Classic.  The catch?  It's going to set you back about $200.  The process of creating the custom controllers the company says requires the standard controller to be disassembled, painted, then reassembled before shipping out to the customer about three weeks later.  Currently Nintendo is offering Joy con controllers for the Nintendo Switch in four different color options: Gray, Neon Red, Neon Blue, and Neon Yellow.  The neon yellow Joy cons were just recently released a couple weeks ago along with the launch of ARMS for the Switch.
Colorware is known for their customization of electronics, including consoles, accessories, phones, and even headsets.
Opinion:  Normally I don't succumb to nostalgia, but these custom controllers are pretty rad.  (If) I had a Switch myself, I'd take a look at these for a bit, then most likely go against purchasing them since I can't fork over $200 for much of anything at the moment.  Even if you don't own a Switch or don't care for these throwbacks, you should take a look at Colorware's site to get an idea of some of the impressive custom jobs they've done.