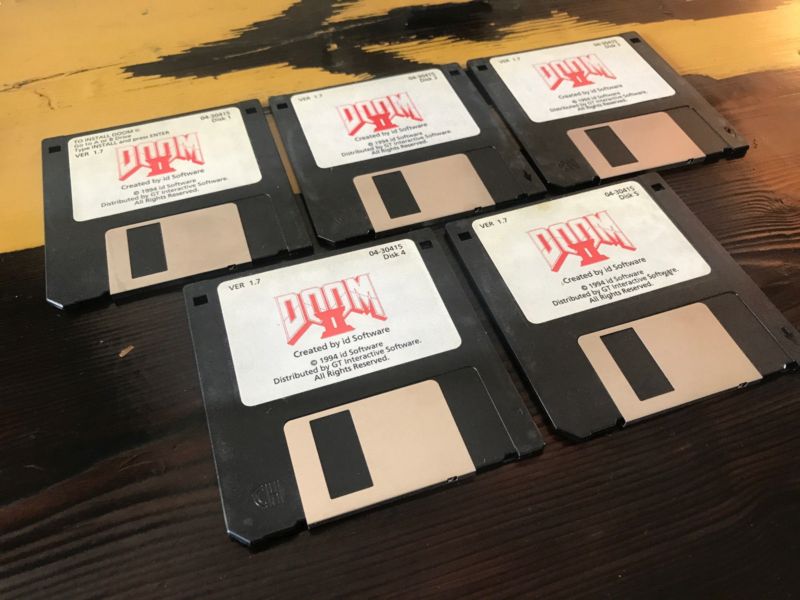 Doom Creator Auctions off Original Disks
John Romero, one of the founders of Id Software and pioneers of the first person shooter genre, is selling the original 3.5 inch floppy disks that the 1994 Doom II were built on. Romero had placed the disks up for auction on Ebay before posting the link to his personal Twitter account.
Doom II is currently available for around $1.25 On Steam, while it can also be found on Sony and Microsoft's respective marketplaces.  Romero has begun the bidding for the disks at $10, but saw that number rise to over $800 by the end of the day.
Doom II was developed by the original founders of Id Software (founded 1991) by the likes of Romero, John Carmack, and Adrian Carmack.
Opinion: This is an awesome chance for somebody (willing to form over the money) to own a piece of gaming history.  The $10 starting bid made by Romero is laughable, but when you take into account that the early days of Id Software were spent crunching code in a Lake house in Louisiana, it's understandable.  This would also be a good time to recommend to anyone who hasn't read Masters of Doom to check it out.  It's a great read about the early days of Romero and Carmack at Apogee software before going on to form their own company, bringing us games such as Commander Keen, Wolfenstein 3D, and of course Doom.