For the third consecutive year, Bethesda Softworks has made their way into the E3 limelight for another press conference showing.  One of the most important things to note from their previous conferences was how well Bethesda was able to control their reveals and announcements, making sure games were unveiled until near completion and without a long wait time for fans.  Games such as Fallout 4 or Dishonored 2 are prime examples of the company's 2015 and 2016 press conference successes, respectively.  The consistent and efficient message of Bethesda in their first two years taking the big stage at E3 have been exceptional, so it's only fitting that they'd continue that trend, right?
Last year's E3 for Bethesda gave fans a small taste of the world of Fallout 4 in VR.  Now, not only is Fallout 4 looking to join the VR library, but Doom looks to be doing so as well.  The games Fallout 4  
and Doom VFR, respectively, were shown off to the public.  While  the movement system for Doom's gameplay looks to be a bit more refined to suit the virtual reality restrictions, Fallout 4 VR looks to lean more towards the traditional gameplay in terms of design.
Next up was more news of expansion content for the newest Elder Scrolls MMO, Elder Scrolls Online: Morrowind.  Sorry guys, couldn't catch the exact content being added on here, so I shamefully have to skip on this one (Sorry Morrowind fans 🙁 ).
With the option for mods for games such as Skyrim and Fallout 4 avaliable for both PC and consoles, Bethesda took the opportunity to announce Creation Club for both titles.  Creation Club from what we saw appears to be a sort of create-and-share program between the community and developers where users that experiment with new weapon and crafting creations.  Along with that, the content looks to be usable between both PC and console based members, given everyone access to as many new ideas sprouting from the community as possible.  Look for Creation Club to appear sometime this summer.
In more expansion news, the card game The Elder Scrolls Legends will be getting a new expansion pass offering new game modes and story content.  The expansion is set to drop on June 29th this year.
It's been a while since we've heard any word on the Skyrim port that would be making its way to the Nintendo Switch.  While we still don't have a release date for The Elder Scrolls V: Skyrim that's coming to the new console, we did learn a few more features that will be coming to the game when it eventually launches.  Showing off the power of the built-in amiibo reader on the Switch, you'll be able to dress your character up as Link in-game (there was no word on if any other amiibo
characters will be compatible with the game).  Also shown off during the gameplay demo was the use of motion controls for actions such as bow and arrow combat.
We also received word of a new Dishonored spin off expansion that looks to follow the story of The Outsider, a supernatural "ally" that players encountered during their journey as Corvo Atano in the
first Dishonored.  The new story expansion is titled "Dishonored: Death of the Outsider" and will release on September 15th this year.
Kicking off last year's Bethesda conference, Quake Champions made its return to the big stage this year.  While the fast paced multiplayer game will surely look to attract the Esports fan base
 more than others, some nice announcements to hear about were the option of Wolfenstein's BJ Blazkowicz as a playable character in the game and that players can look to grab the beta for the game in preparation for Quake Con this year in Texas if they're looking to participate in the Quake Championships. Quake Con 2017 will be taking place August 24th – 27th in Dallas, Texas.
Now that all of the previously mentioned titles before E3 have been shown proper, it was time to shift to the new titles will be looking forward to.  First up, the sequel to Tango Gamework's 2014 survival horror title, The Evil Within 2.  The Evil Within 2 will continue to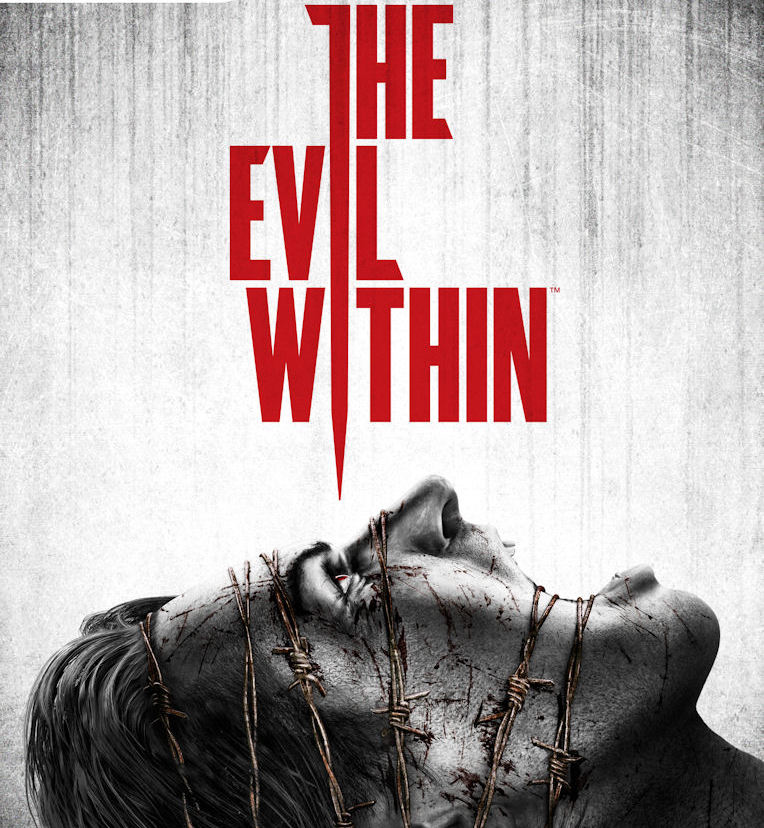 follow the story of Sebastian Castelannos in his quest to rescue his daughter from the ever reoccurring psychological horrors of the first game.  After getting a chance to check out a small chuck of the gameplay we can expect, we learned that The Evil Within 2 will be releasing on October 13th (Friday the 13th), just in time for Halloween.
Then last, but certainly not the least when coming to the year long leak placed in last year's Bethesda conference,  Wolfenstein II: The New Colossus was officially announced and will release on October 27th.  The New Colossus will continue the story of BJ Blazkowicz,
 bringing the war-torn hero back into the United States to help lead a group of resistance fighters against the Nazi regime.  The reveal did shed some light on many areas of the game, such as the new group of resistance allies that BJ will be teaming up with, his love story with Anya, and the new mechanical advances that will be at his disposal to combat the new chapter of this alternate history.
And that wraps up the announcements from Bethesda's E3 2017 Conference.  Once again, Bethesda continues to hold true to their approach to quality control, and not announcing new titles until they  are close to release.  Every game shown at this year's conference is confirmed to have a 2017 release date, which means two things:  Bethesda does well at holding off on big reveals until games are near completion, and if they plan to do another conference in 2018, we have ABSOLUTELY no idea what to expect (though we can speculate, as we always will) on what could be shown off at next year's conference, should there be one.